This publication explains how you can house hack a single family home and only pay around 30% of your mortgage or something juicer. The idea is to get other people to pay your housing costs by finding out ways to go about it. There are different methods of house hacking of a single family home and you are not required to move with any mentioned in this publication. You could even reduce payments on your house hacking with these tips.
How to house hack a single family home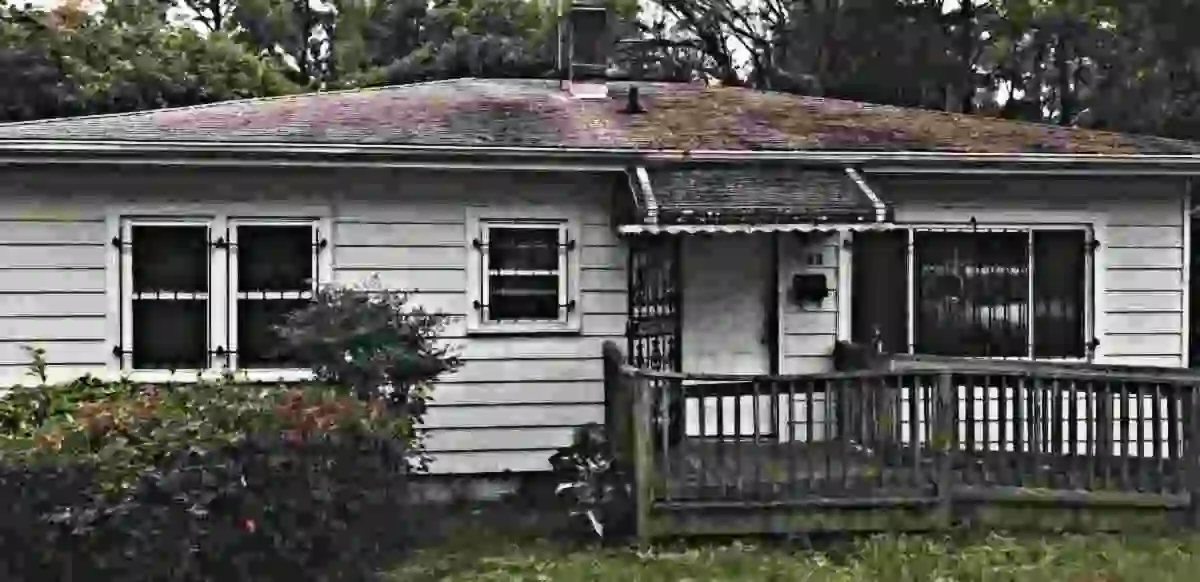 Moving out of your current home or living in a multifamily property is not everyone's priority. That said, you can house hack a single family home with the following tips:
1. Get housemates
Nearly three-quarters of your mortgage payment could be paid when you have a housemate. With time you can grow to become close friends after house hack a single family home.
Run screening reports on potential housemates, and ask questions about their habits and lifestyle. You should ask to know:
when they wake up or go to bed;
how often they clean the house;
chores they dislike;
their like or dislike for cooking;
their significant other (if any) and how often they'd sleep over;
whether they like having friends in the house; and
whether they like home parties and how often they like to party.
Your utility bills are shared with the housemates, so you can have a slash as a final perk. If you are the only one on the lease agreement, you can rent hack with housemates as well. Rooms can be subleased to housemates after negotiating a low rent.
Prepare for a compromise when covering your payments through housemates. Also, you'll give up some of your personal space and privacy.
Consider putting more money towards investments and financial independence, as well as increasing your savings rate in return.
Platforms like PadSplit and Tigerpaw One are ways you can cash on housemates. They'd handle tenant screening and leasing, and convert underused rooms in your home into bedrooms for you. However, in exchange for higher rent checks, expect a more crowded apartment.
2. Rent on Airbnb
If sharing your home with a housemate is not a good idea, a short-term rental to guests is an alternative. This also works if you intend to rent your home instead of owning it, by renting hacking.
Without having to make a compromise living with a roommate, raking in rent is a way to house hack a single family home through Airbnb. When you're traveling, spending the weekend at a friend's place or your parent's home, you can even rent out the entire house instead of limiting it to specific rooms.
You can have Airbnb permanently list your entire house as available while you crash with a friend. To cover your entire rent payment, your home will have to be rented for about ten days a month or as necessary
3. Rent a storage space
This method is the least lucrative on the list, so don't get too excited, and the majority of your house payment will not be covered when you house hack a single family home this way.
Fewer headaches and sacrifices will be required. Most areas of the large detached garage in your former home could be rented out by you. You could get paid $350 by someone who just wants to store their stuff. They can come and go as they please—just hand them the garage key.
For this method, when a renter does not pay their rent early or at all, it's inexpensive and quick to have their stuff evicted, unlike residential renters with a long, drawn-out eviction process.
4. House foreign exchange students
You can house hack a single family home by partaking in the exchange student placement program that pays a generous monthly stipend if you are not ready to downsize.
Welcome a teenager from another country on an exchange, and if you like their stay, offer to let them return another year after the first school year—more than half of your mortgage could be paid by this placement service.
Homeowners aren't the only ones that this option is restricted, it works for rent hacking too.
5. Make additional units to your single family home
Get a multi-family unit by converting your single family home into one. Unlike rezoning, you don't need to jump through legal hoops, except you intend to sell it as a legally conveyed multifamily property.
The unit will have to be made self-contained and include:
kitchenette or kitchen with refrigerator, microwave, sink, etc.
bathroom
a separate entrance
Your kitchenette will be good enough with a mini refrigerator, a jumbo toaster oven, and a hot plate.
In-law suites are a familiar thing—using them as suites can bring income. And unlike your in-law suites, you can kick out the paying guests.
To get creative when you house hack a single family home, here are a few ideas:
a  Add a basement apartment
The basements are mostly used by people to store Christmas decorations and boxes of old junk. That's like having a submarine with a screen door.
Convert your basement into an income suite instead. The basement can have a separate entrance. A bathroom and a kitchenette should be included.
You don't have to sweat it, but ideally, the basement apartment should have climate control. It is inherently cooler in most basements than in other parts of the house, if need be. You can always provide a space heater during winter. Make sure the expense and hassle are justified by the local demand before you create a basement apartment separately.
b. Make a garage apartment
Consider converting your garage into an apartment. Some garages lend themselves better than others like basement apartments. Garages that work best are typically large and well-insulated. The unfinished portion of the garage can sometimes be beneath the apartment.
A separate entrance, full bathroom, and kitchen is the normal drill, so make sure to run the numbers.
Your garage should ideally have some form of climate control if not well insulated. An option for heat should be to provide space heaters or pellet stoves. Garages may also need cooling, unlike basements that remain cool both from being the underground and lowest point in the house. However, to avoid adding ductwork, you need window units.
c. Build a casita/guest house
Another option is to have an accessory dwelling unit (ADU), in the form of a castle or freestanding guest house. For under $10,000, you can even buy a tiny home cabin kit, and build it yourself within 9 hours. Electricity, kitchens, running water, bathrooms, or climate control are not included in a basic kit.
The possibilities are there to be seen though. Imagine renting the freestanding ADU at $1,000 a month after building it with $20,000. In 2-3 years, the project could pay up itself—that's apart from the additional reselling value.
If you don't want to rent your guest houses for the long term, consider listing them as entire homes on Airbnb. Of course, you can always evict a problematic guest. You can even have your aging parents stay under a separate roof if they come over.
d. Apply for jobs with free housing offers
This can also be a way to house hack a single family home. You could always get a job that offers free housing. In international education, teachers and administrators generally live for free. Free housing is provided with other jobs like Groundskeeper/caretaker, au pair, live-in caregiver, travel nurse, after-hours security, property manager, and diplomat/foreign service officer, to mention a few.
How to buy the right house to house hack
Steps to follow when buying a property to house hack a single family home:
1. Know your financing options
You can finance a primary residence with a traditional lender such as banks or credit unions by obtaining conventional loans, FHA, or VA loans.
The down payments maybe 5% or less with interest rates that are often attractive, even for borrowers with low credit scores. Veteran borrowers will even be able to obtain 100% financing with VA loans backed by the Department of Veteran Affairs.
Before you shop for a mortgage, the Consumer Financial Protection Bureau (CFPB) advises you to know the following:
Your credit report
How a mortgage will change your spending habits
Additional or changed expenses budget
Down payment
The purchase price of the home
Proof of identity, bank statements, copies of recent tax returns, W-2 forms, and pay stubs, should be included in personal and financial information when creating a loan application package.
Perhaps, this article we made about getting house financing with no money may help. Check it out!
2. Find a single family home to house hack
The characteristics of a home the owner lives in year after year are slightly different from a property that is viable for house hacking. This happens because as the portfolio of the rental property grows, the primary residence turns into a rental property. A home that will make a good rental right from the start is the best option.
When choosing a good rental property, the common factors considered by real estate investors include:
The type of tenants the home will attract and the rent they can afford to pay (as influenced by the neighborhood).
The total return of a rental home can be significantly impacted by property tax rates, which vary widely from one place to the other.
The overall value of the home and levels of occupancy can be affected by school district quality, crime rate, and overall neighborhood ratings.
To help predict the future demands of rental housing by tenants, real estate investors consider the two indicators, including population growth and the job market.
Investors also anticipate rental property demand using 2 metrics, including:
Housing Price Index (HPI) and
Housing Affordability Index (HAI)
This is because people may choose to rent rather than own homes when prices skyrocket.
Where you buy a single family home for house hacking can be influenced by average rent and rent growth as part of the mortgage and other expenses will be paid using the rental income. You can learn about market rent with tools like:
Rentometer
Zillow Rent Zestimate
Zumper
The strength of a rental property is indicated by the number of rental listings and vacancies in the area. Thus, poorer returns on investments and lower rents could lead to high vacancy rates.
Follow this guide to avoid buying a haunted single family home for house hacking.
3. Find a good tenant
Understand your local landlord-tenant laws and the Fair Housing Act to avoid breaking the law or discriminating against a tenant when house hacking. You don't want tenants getting you in trouble.
When bringing in a housemate or tenant, make sure to have a written contract with clear terms. You also want to determine the minimum criteria for tenants, like income-to-rent ratio or credit score.
Monthly rent, security deposit, rental application fee, and background checks upfront are the requirements to be discussed when pre-screening tenants.
Additionally, obtain permission to run credit checks, conduct background checks, and contact current and previous employers and landlords to verify information after gathering and reviewing applications from prospective tenants. Finally, sign a lease agreement with your preferred housemate or tenant.
Conclusion
It can be a smart financial decision for many people to house hack a single family home. By living in one unit and renting out the others, you can offset the cost of your mortgage and potentially even make a profit. This can be a great way to build wealth and achieve financial independence.
However, house hacking is not without its challenges. It requires careful planning and management to ensure that the rental income is sufficient to cover your expenses and that your tenants are responsible and reliable. It also requires a certain level of flexibility and willingness to live in close proximity to your tenants.