If you don't have a genuine passion for bikes, it's best to avoid flipping them altogether. They can take up a significant amount of space, and even if you're able to flip bicycles each for $100, it may take you two months to find a buyer. Is it really worth it for you? The issue isn't solely about the money, but also about the space required to store the items, the difficulty of describing and photographing them, and the effort involved in shipping and selling. Overall, bicycle flipping can be a super-niche and troublesome product to sell, so if you don't have a strong interest in them, it's best to avoid flipping them.
I often sell bicycles like mountain bikes after making only minimal repairs. It's profitable, however, to flip bicycles, you should only consider it a way to explore a new summer hobby. Of course, you can earn more money if you are more knowledgeable about the basics, such as where to begin, what types of bikes to buy, and how to select bike parts.
How to flip bicycles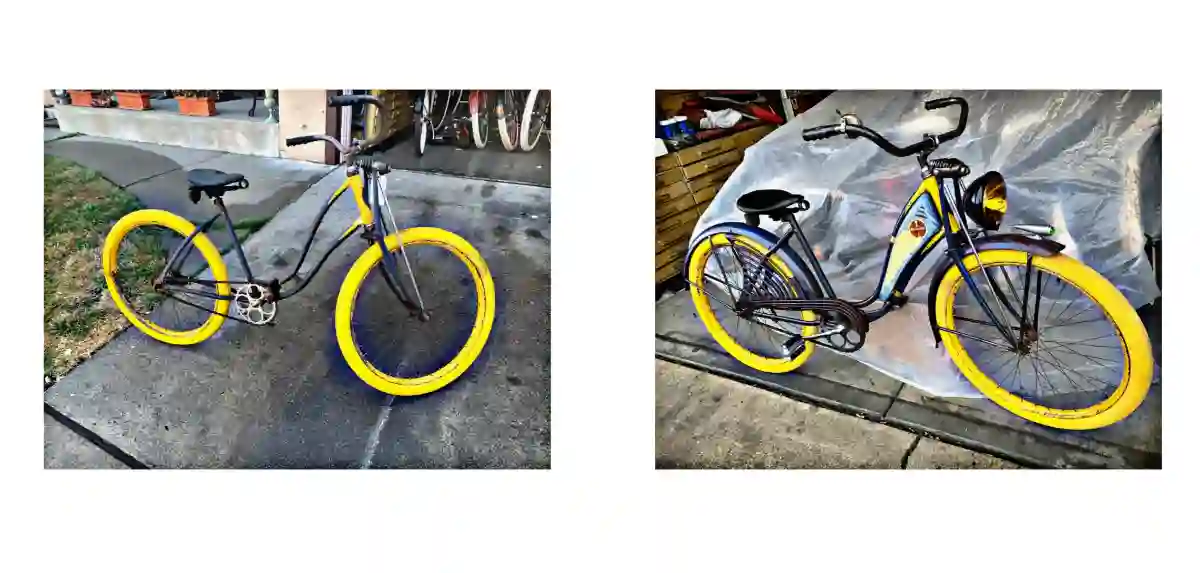 Bicycle flipping can be challenging, but some strategies can help to profitably flip bicycles:
Determine what bicycle to sell profitably
Mountain bikes can offer a decent margin, but keep in mind that the geometry and wheel size have evolved significantly in the last decade. To maximize your profits, look for full suspension or 29er bikes, which tend to be more in demand.
However, full suspension bikes can be more complex, and it's best to avoid rear shocks that don't work well. If you come across hardtail or rigid bikes from the 90s and 2000s, consider upgrading their drivetrains and marketing them as city or gravel bikes, as this may increase their value.
It's difficult to say what the margins would be like in this case, so do your research and determine what will be most profitable for you.
When it comes to road bikes, be cautious about purchasing steel 10-speeds from the 70s and 80s, unless they have significant value or you have the skills to make them shine. Avoid those with steel wheels, as they tend to be extremely heavy. However, if you can turn them into a cool fixie, you may be able to sell them at a profit. For affordable wheels, check out Bikesdirect.com, as their products have worked well for my city riding and are reasonably priced.
In the Northeast, steel bikes with steel rims can still sell well, particularly models from brands like Fuji, Univega, Nishiki, Peugeot, Motobecane, Bianchi, 80s Raleigh, and Taiwan Schwinn. These bikes can make great city bikes, especially when outfitted with a rear rack, and this includes mixtes as well. However, I tend to avoid the heavy US Schwinns.
Look for undervalued bikes
Seek out bikes that are undervalued and require minimal work to get them ready to sell. If you can find Walmart bikes for free and they only need a few tweaks, they might be worth taking on. I was able to acquire three Walmart bikes, used parts from two of them to fix up one, and now have some spare parts like brake levers and disc rotors. However, I only sold one of the bikes for $65, so try to manage your profit expectations.
Watch out for stolen
Bike theft is a major issue when it comes to flipping bicycles, as some of the bikes you buy may be stolen. Avoiding stolen bikes while still making sales can be challenging. However, many sellers are willing to let go of their bikes at half the market value if you're willing to purchase them immediately, so they don't have to put in more work. This is particularly true for bikes that aren't 100% ready to ride, as they can be purchased at a steep discount.
Also, it is best to purchase bikes at swap meets, yard sales, or flea markets, where the prices are typically much lower than on Craigslist.
Inspect the bike thoroughly
When inspecting a bike for flipping, the first three things to check are the fork, derailleurs, and brakes. Ensure that the front fork is not pushed back even slightly, which is more common in mountain bikes but can also occur on road bikes. If the fork is bent, it requires removal from the bike and straightening, which can be a time-consuming and costly process.
Check if the front and rear derailleurs move when you shift gears. If they don't, the bike may require new cables and sheaths. Similarly, inspect the brakes to see if they are in working order. These repairs aren't necessarily difficult, but they do require time and parts cost. Unless the bike is a high-end brand or a rare find, it's best to pass on a bike that needs extensive repairs.
Replacing the chain can make an old bike feel like new. Additionally, check the seat and grips, and add a rack and bottle cage if they're not present. While handlebar retaping may be necessary, most buyers want a bike that's ready to ride right away.
Buy used replacement parts to flip bicycles
Buying new parts for every flip can quickly cut into your profits, so it's best to look for opportunities to scavenge used parts. Check if there are any bicycle co-ops or collectives in your area that sell used parts. This can help you save money and increase your profits in the long run.
Know your city's bike culture
One additional tip is to research the bike culture in your city and tailor your flips accordingly. For instance, if you can refurbish an older mountain bike into a durable city bike capable of handling light off-road and gravel, it would likely sell well in places like Seattle or Portland.
Flip them
To flip bicycles, you have multiple options, including CL, Gumtree, Bicycle Blue Book, OfferUp, and Facebook Marketplace.
When pricing the bike, try to strike a balance between profitability and market demand. Check the prices of similar bikes on CL and other online marketplaces to determine a fair price. Don't be afraid to negotiate with potential buyers, but also don't undervalue your work and time. Expect lowballing.
In my experience, bike sales tend to come in waves. I may accumulate a garage full of bikes, and then they all sell within a week or two. To maximize sales, be flexible and willing to meet potential buyers at various locations. For safety reasons, I recommend meeting buyers in a public place, such as a park or empty parking lot. This can help to build trust with the buyer and ensure a smooth transaction.
Here's a pro tip: Resist the urge to ask for the value of a bike you just acquired on a top bike forum. While the members of these forums are knowledgeable about bikes, they tend to dislike flippers and may purposely give an undervalued estimate to devalue the market. For instance, they may suggest that a $200 used bike is only worth $25 or $50. This conversation may be recorded on the internet indefinitely, making it easy for potential buyers to look up the supposed value of the bike. It's best to do your own research and use your best judgment when pricing a bike for sale.
Read also: where people sell stolen bikes
Is it profitable to flip a bike?
With the right skills and understanding, it can be profitable to flip a bicycle. How much money you make flipping bicycles will depend on a couple of factors, including the repair costs and what interested buyers are willing to pay. With just a few dollars and a couple of hours of work, you should make a profit of anywhere from $60 to $150 per bicycle, and in some cases even more.
If flipping bikes isn't your primary occupation and you enjoy working on bikes, this amount is reasonable.
Fixies can be a tough sell, especially with the influx of Chinese-made models on the market. These bikes are typically priced between $175 to $350 and have become increasingly common over the past few years. As a result, building out a fixie may not yield as much profit as it once did.
In terms of brakes, the lowest-end Shimano hydraulic disc brakes for mountain bikes can be purchased inexpensively and perform well, especially when compared to most cable-actuated brakes. If you're serious about flipping bikes, consider buying cables and cable housing in bulk, even though it may be costly upfront. This can save you a significant amount of money in the long run.
Conclusion – flip bicycles
Personally, I don't have extensive experience with flipping bikes and have mostly built up cheap bikes for myself. I also occasionally come across bikes that I believe could sell, and I now have a substantial parts collection to draw from. I realize that I may have presented a lot of information in a jumbled manner, so please don't hesitate to ask any questions, and I'll do my best to provide helpful answers.