If you have been forced to be a digital nomad due to whatever circumstance, that might cause your visa and residency status in the US to come to an end. However, you can still get a driver license without a permanent address in some traditional methods.
In this post, I will show you how to get a driver's license and what to use as your home address when you apply for a driver's license. Yes, the methods are ethical and will help you get a valid license without a permanent address.
Types of Addresses
First, know that you can have two types of addresses:
Your physical address. This is where you actually live, where you park and sleep.
Your mailing address. This is where you get your mail, which could be a P.O. Box, a friend's house, or a mail forwarding service.
For most people, these addresses are the same. But for some, like those in towns without mail delivery, they're different. Businesses and government agencies are used to people having both a physical and a mailing address.
Can I Get a Driver's License Without a Permanent Address?
You need to have a residential address to get a driver's license due to the Real ID Act. It needs to be an address where you live and sleep in the state you consider your home, even if you're not actually there.
Can I Get My License Sent to a PO Box?
When you go to the DMV, they'll ask if your residence address is also where you get mail. If you have a separate mailing address, you'll say no and provide your physical address. This is easy for homeowners but can be tricky for those who live on the road in a van or RV. This is because their lifestyle doesn't tie them to one physical location.
If you are a full-time traveler, you do not really have a permanent home in any state; your vehicle is where you live. Your 'home' is wherever you happen to park. Due to this, you often are not in the state that you might call your permanent address. This can make it difficult to supply a permanent address to the DMV for a drivers license.
Previously, people could use their mail forwarding address for both their residence and physical address. However, since the Real ID Act was passed, the government wants states to be stricter about this. Now, if you provide a mail forwarding address, the state's system will likely flag it as a business address, not a residential one, and they will request an actual place where you live.
Before I give tips on how to get a driver license without a permanent address, it's important to understand how the Real ID Act affects you, because it really changes how you have to think about addresses.
The Real ID Act
The Real ID Act explains that the United States is made up of 50 states, each with its own powers, while the federal government has its own separate powers. Sometimes people want one law for the whole country, but states need to have their own powers too. This way, local leaders can make decisions, and you can talk to them easily if you want to.
Previously, each state has been in charge of making its own driver's licenses. But when the terrorist attacks happened on September 11, 2001, the attackers used state driver's licenses. They had many IDs which let them go through airport security without extra checks. If their IDs had been questioned, some attacks might not have happened.
After 9/11, the federal government wanted states to make getting a driver's license tougher to weed out illegitimate people. But many states didn't want to change. Congress can't force states to change driver's license rules, but it does decide who can enter places such as airports, military bases, federal buildings, and nuclear power plants.
In 2005, the U.S. Congress created the Real ID Act. According to this law, to access certain places, including airports or military bases, you need the proper ID. You can use a driver's license that meets the Real ID rules or is temporarily okayed by the TSA. Or you can use a federal ID such as a passport.
This law was introduced slowly over 11 years to encourage states to follow the new rules and to give people time to get new driver's licenses. But now, there's not much time left. By October 1, 2020, if your driver's license does not follow the Real ID requirements (it will state if it does not, or it will have a gold star if it does), you'll need to show a passport to fly within the U.S.
How Real ID Affects Nomads
For nomads, Real ID means more paperwork. Usually, you need to prove two main things to get a driver license without a permanent address:
1. You are a citizen
To get a Real ID, you need to be a citizen. This requires your birth certificate and Social Security card. It's important for nomads to have and carry these documents. If you don't have them, now's the time to get them.
2. You live in the state where you're getting the ID
This could be a receipt from rent or utilities. Each state in the U.S. has its own requirements for a driver's license that meets the Real ID standards.
So, if you're thinking about getting your license in a different state, you need to look up the requirements for that specific state. Just search online for "[State name] driver's license requirements".
Below are links to driver's license information pages for some of the most populous states.
Nevada's requirements are pretty similar to what many other states require when proving residency for a driver's license.
For nomads, if you want a Real ID-compliant driver's license, you might need to pay for a month's rent at an RV park, keep the receipt, and then use that address to register to vote. You would bring your rent receipt and voter registration to the DMV to get your driver's license. However, South Dakota has a different approach. There, you only need to stay one night at a motel or RV park and sign a paper saying that you live in South Dakota and that any absence is just temporary.
A major concern about the Real ID system is whether it leads to the creation of a national database to track U.S. citizens. The Department of Homeland Security (DHS) has addressed this directly. The Real ID Act sets up a standard for IDs, but it is not a national ID card and doesn't lead to a federal database of driver license information. Each state or territory keeps making its own licenses, keeps its own records, and decides who can see those records and when. The goal of Real ID is just to make identity documents across the country more consistent and secure.
How to Get a Driver License Without a Permanent Address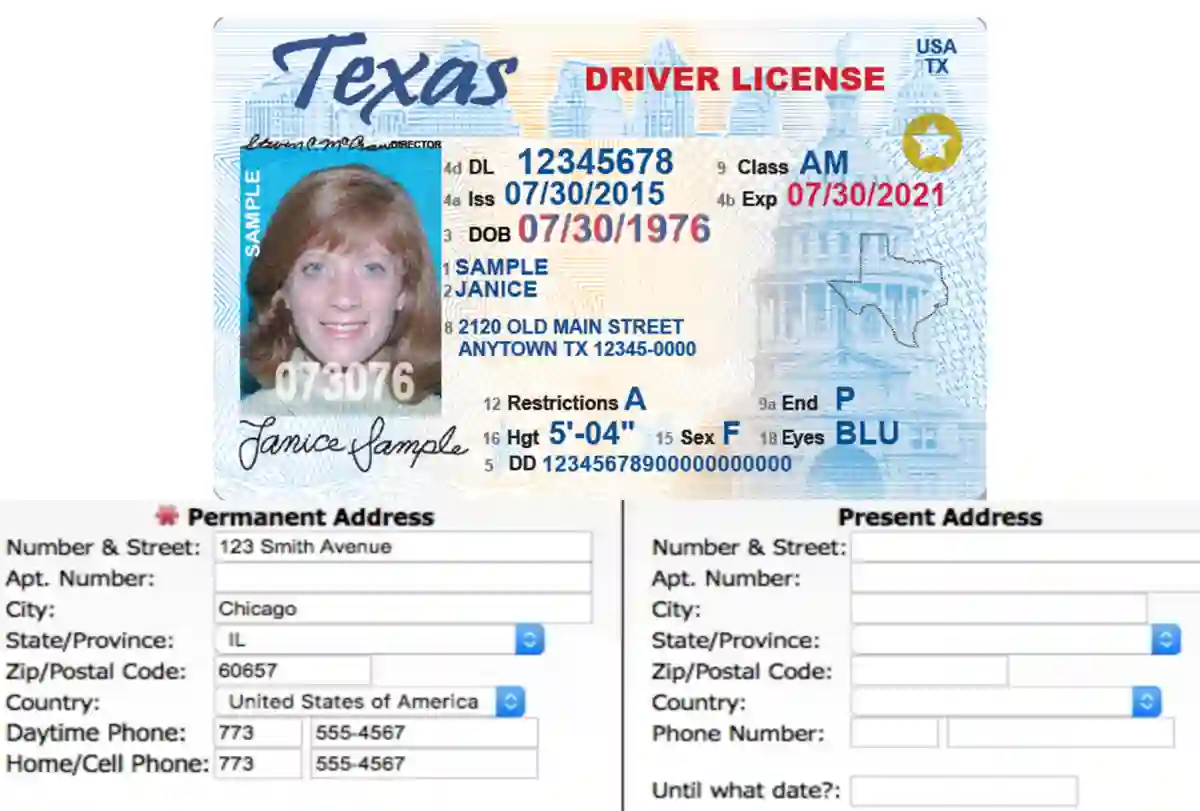 Now, regarding the question of how to get a driver license without a permanent address, there are a few options that depend on what situation you find yourself in.
Consider a Rental Agreement with an RV Park
Generally, to get a Real ID-compliant driver's license, you should follow your state's specific instructions. This often means establishing a rental agreement at an RV Park. The length of stay required can vary. South Dakota requires just one night, while other states might require a month. This address from the RV Park will be the residence address on your driver's license and the one you provide when asked. For example, if you were living in Pahrump, Nevada, your driver's license might list your residence as Golden Nugget RV Park, Space 175, Pahrump, NV, 89041.
Get a Driver's License Before Moving
If you are about to move out of a permanent house into a van or RV and won't be changing your state of residence, try to obtain a Real ID-compliant driver's license using your current home address before you move. After moving into your mobile living situation, you would continue to use your former home address to get a driver license without a permanent address.
All your mail will be sent to your mail forwarding service. If any mail mistakenly goes to the old address, the new residents would likely return it to the sender.
Use the Address of a Vacant House
If you do need to get a driver license without a permanent address, there's a workaround that some people consider. However, providing false information to government agencies is illegal and has serious consequences. For this strategy, you find a vacant house that's for sale and use that address for your driver's license application.
You would direct all your mail to a mail forwarding service instead of the house to ensure that no mail actually arrives there. People who move into the house later may not have any context for any misdirected mail. Supposedly, neither the DMV nor insurance companies typically check to make sure you live at the address you give them, as long as it's a legitimate residential (not commercial) address.
Use Your Local Homeless Outreach Center Address
Contact your local homeless outreach center and let them know that you are homeless and need to get a driver license without a permanent address. The Department of Licensing will not change its requirements for a permanent address, however, local homeless outreach centers can provide you with an address to give to the DMV.
Conclusion
This advice on how to get a driver license without a permanent address is shared among some in the nomad community. You just have to be cautious with such methods. They involve ethical and legal considerations, such as the honesty of your information. The reality is that maintaining a legal and legitimate address can be one of the costs associated with a nomadic lifestyle. Nonetheless, if the Real ID requires you to put in a bit more effort and maybe spend some extra money to meet its requirements, it's worth it for the security of the country.
Read also: Where Can I Get a Quick Picture ID?